Press Conference with Congresswoman Gwen Moore

Rep. Moore will be talking about the negative aspects of the proposed federal tax reform.  There are significant changes to the tax code regarding Medicare that negatively impact the elderly and disabled.
Featuring


Stephanie Sue Stein
Citizen Action Executive Director Robert Kraig


Monday, November 20

9:15 AM
Washington Park Senior Center

4420 W Vliet Street


Stop the Tax Plan by the Wealthy for the Wealthy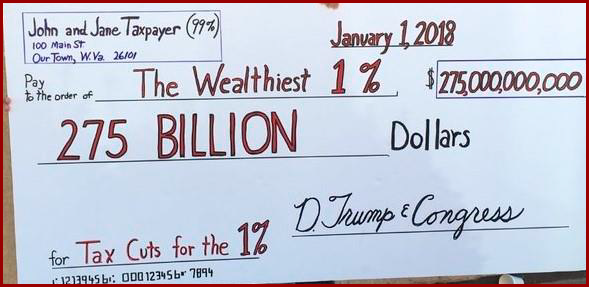 Indivisible is calling for a National Day of Action on

Monday, November 27

Plan sit-ins at Senators' regional offices around the state.


Demand that your Senator vote against the "Motion to Proceed" on the tax bill.

Ask Democratic Senators to shutdown the Senate by withholding consent on every bill or nominee that McConnell puts forward. https://www.trumptaxscam.org/

The Republican Tax Plan is on a fast track in the Senate with a vote in the coming two weeks. This would be a disaster for the United States.
This tax plan:

redistributes money from the middle-class to the wealthy,

cuts funds for public infrastructure that would pay for police, parks and education

destabilizes Obamacare, leaving over 13 million people without health care

adds 1.5 trillion to the national budget deficit – the kind of debt that will require major cuts to Social Security and Medicare in the near future.